So, I was browsing through the internet to know if the iPhone 4 I brought is factory Unlocked or not and I thought to myself how many of you guys would be needing to know this.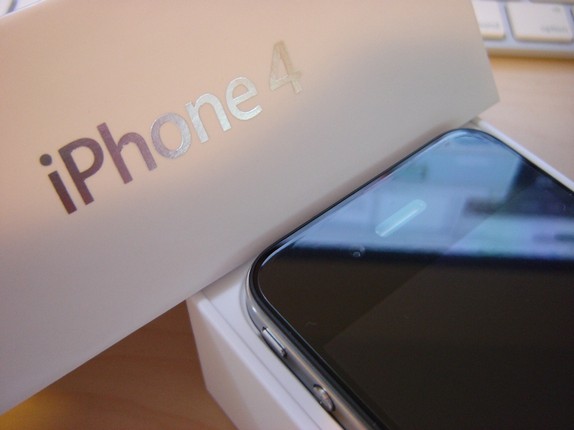 The iPhone 4 is the hottest gadget to have. It's also the most difficult to get. The unlocked model is also more expensive and has a higher resale value when it's time to upgrade.
Jailbreaking and using an unauthorized unlock is available. But future availability of these unlocks are not guaranteed. You may end up with a carrier-locked model and be stuck without an unlock for a long time.
Before buying an iPhone 4 from unofficial sources such as eBay or classified ads sites, make sure that it is unlocked. Â So here is how you can figure out, Â if the phone is carrier locked, based on the part number written on the box OR Goto Settings > General > About > MODEL
Locked iPhone 4 country part numbers
Germany
MC603DN/A 16GB Black
MC605DN/A 32GB Black
Japan
MC603J/A 16GB Black
MC605J/A 32GB Black
Spain
MC603Y/A 16GB Black
MC605Y/A 32GB Black
USA
MC608LL/A 16GB Black
MC610LL/A 32GB Black
MC318LL/A 16GB Black
MC319LL/A 32GB Black
Unlocked iPhone 4 country part numbers
Australia
MC603X/A 16GB Black
MC605X/A 32GB Black
Canada
MC603C/A 16GB Black
MC605C/A 32GB Black
France
MC603FB/A 16GB Black
MC605FB/A 32GB Black
Hong Kong
MC605ZP/A 32GB Black
MC603ZP/A 16GB Black
Italy
MC603IP/A 16GB Black
MC605IP/A 32GB Black
New Zealand
MC603X/A 16GB Black
MC605X/A 32GB Black
Singapore
MC603ZA/A 16GB Black
MC605ZA/A 32GB Black
Sweden
MC603KS/A 16GB Black
MC605KS/A 32GB Black
United Kingdom
MC603B/A 16GB Black
MC605B/A 32GB Black
Additionally, you can dig into Apple's Knowledge base if you have a Hell lot of time  here.
For iPhone 3G
Via: http://www.iphone-spare-parts.com/
If you still have queries you can email me with the Subject same as the Post Title
Cheers
 
The DNetWorks Team